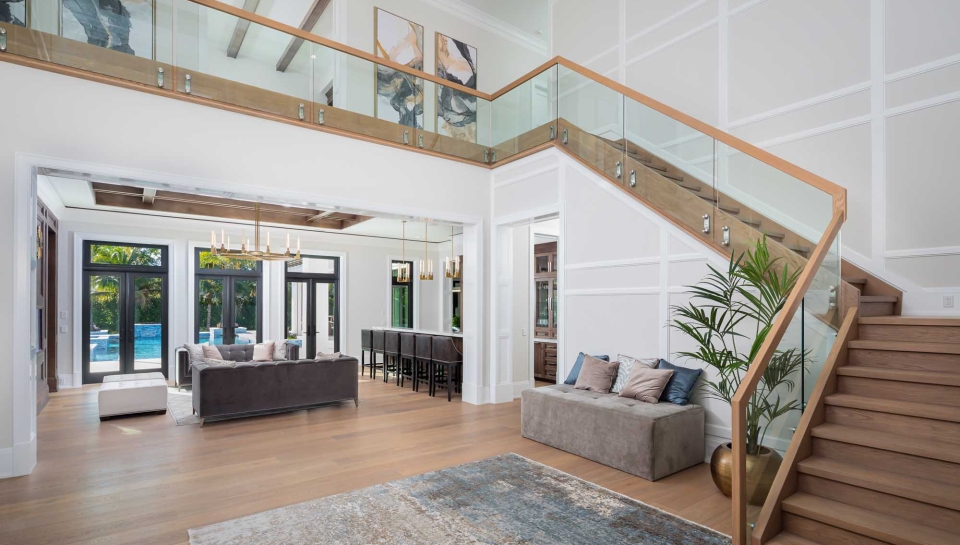 If you're looking to have a custom estate home built in Naples, Florida, you want to work with a luxury home builder who can help you turn your dream into reality. There are many advantages to building a custom home, including the ability to have a say in every aspect of the design and construction process, from choosing the floor plan to selecting the finishes.
Here are some key considerations and steps to keep in mind when building a custom estate home in Naples Florida:
Choose the right builder: The first step in building a custom home is to find a builder who specializes in luxury homes and has experience building in the Naples area. Look for a builder who can provide you with a portfolio of previous projects, as well as references from satisfied customers.
Select your lot: Once you have found a builder you trust, it's time to select the perfect lot for your custom estate home. Your builder can help you find the right location, taking into consideration factors such as lot size, views, and proximity to amenities.
Design your dream home: This is where the fun begins! Work with your builder to create a custom floor plan that meets your needs and fits your lifestyle. From the number of bedrooms and bathrooms to the layout of the kitchen and living areas, every detail can be tailored to your preferences.
Choose your finishes: From flooring and countertops to lighting and hardware, the finishes you choose can make a big impact on the overall look and feel of your home. Your builder can help you select the highest quality materials that fit within your budget.
Construction: Once your plans are finalized and your permits are in order, construction can begin. Your builder will oversee the construction process, keeping you updated every step of the way.
Move in and enjoy! Once your custom estate home is complete, it's time to move in and enjoy your new surroundings. You can rest assured knowing that your home was built to the highest standards of quality and craftsmanship, and reflects your unique vision and style.
Overall, building a custom estate home in Naples, Florida is an exciting and rewarding process that requires careful planning and attention to detail. By working with a luxury home builder who understands your needs and preferences, you can create a home that is truly one-of-a-kind and reflects your unique style and personality.