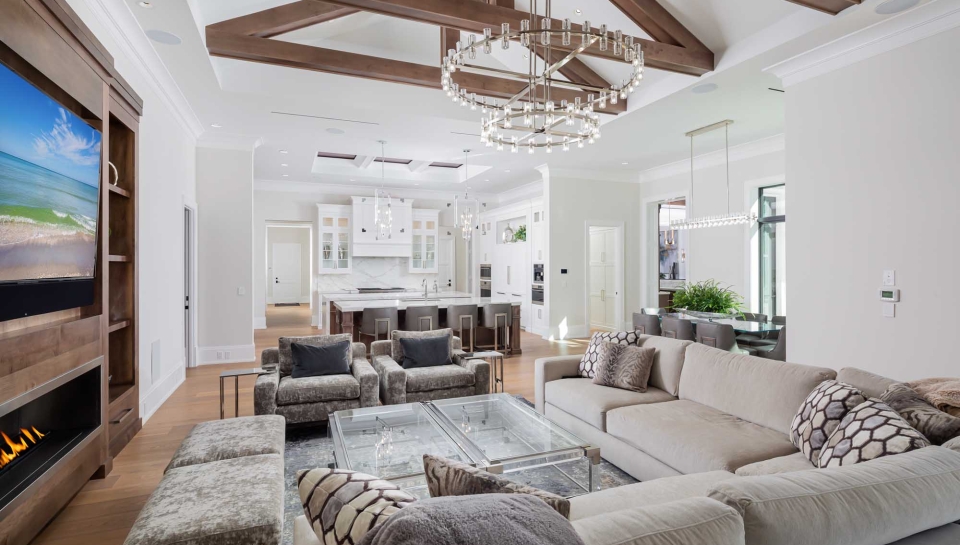 Are you looking for a new home in Naples or Southwest Florida? We specialize in creating beautiful, custom homes that meet your specific needs and exceed your expectations.
Design and Planning
We understand that every client has unique needs and preferences, which is why we work closely with you to design a home that suits your lifestyle. Our team of experienced architects and designers will collaborate with you to create a custom home plan that is functional, beautiful, and energy-efficient.
Construction Management
Our team of builders and project managers will oversee every aspect of the construction process, ensuring that your home is built to the highest standards. We work with the best local contractors and suppliers to ensure that your home is constructed using high-quality materials and finishes.
Custom Finishes
We understand that the finishes and details of your home are just as important as the overall design. We offer a wide range of custom finishes, including flooring, cabinetry, countertops, and lighting. We work with top-quality suppliers to ensure that you have access to the best materials and finishes.
Customer Service
We believe that communication and transparency are key to a successful construction project. We provide regular updates on the progress of your home and are always available to answer any questions or concerns you may have.
In conclusion, if you are looking for a new home construction service in Naples or Southwest Florida, look no further than our team. We offer custom design, energy-efficient construction, custom finishes, excellent customer service. Contact us today to learn more about how we can build your dream home.